Speaker's Profile & Talks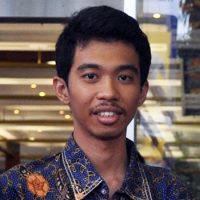 Farid Inawan
Co-Founder and Software Engineer at Jala
Programming and new technology is what fuels Farid's passion and career. Before he officially involved on Jala with other co-founders, he has been working at PT Dirgantara Indonesia, the Indonesian Aerospace. Now, Farid is responsible for making sure every part of the JALA hardware, firmware and software is working smoothly. Simply put, he is the tech guy of Jala.
Q&A
UXiD: What drew you to Agriculture industry?
Farid: In Industry 4.0, information/data is really important. In global agriculture, many large and sophisticated agriculture players have been optimizing with technology and all elements of their farms are measured. But in Indonesia, there aren't so many tech agriculture players doing this yet, not at the scale the large players outside have done. So I'm determined to explore how it can be done here in Indonesia and contribute changes to a better agriculture in Indonesia.
UXiD: For you, what is the biggest challenge on providing services on agriculture?
Farid: The biggest challenge for our agriculture related start-up is the users. Unlike most start-ups that aims for well informed people. We need different approach to the users, so the user will be aware of our solution's advantages.
UXiD: How have UX practices been affecting the way you work?
Farid: I had a chance to work with someone from UXiD before, and I learned a lot about how UX is really important for us, Jala. After that, I think we start to build our product better.
Panel Discussion
UX in Agriculture
1 hour 15 minutes    •     Up to 250 Participants
Date: Thursday, 4 October 2018 / Time: 14.45 – 16.00 / Room: 52nd, Main Auditorium